65 year old with 20/200 vision
Posted by admin@meditred.com - Posted on 10/30/2016 23:54:36 Retina and Uveitis
---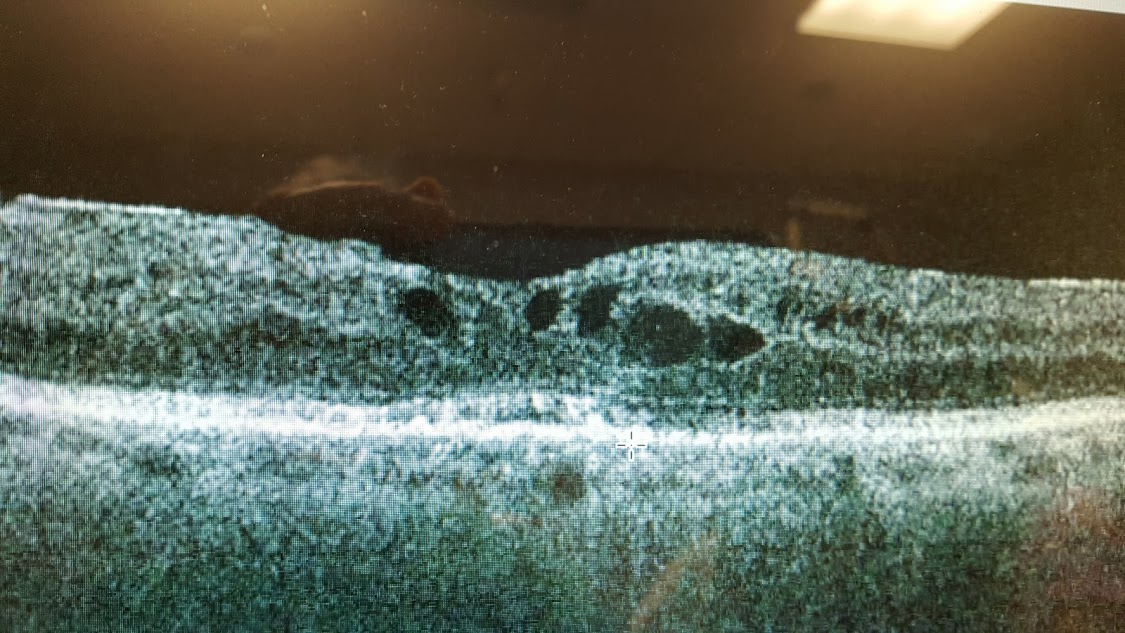 ---
65 year old african american patient post un complicated cataract surgery presents with decreased vision. OCT findings attached.
1. What is the treatment of choice if the FA sugegsts lack of late stage leakage and had family history of poor vision
2. If this patient has underlying Diabetes along with the OCT macular findings, which of the following has better long term prognosis - focal laser vs Intravitreal triamcinolone injection.
3. In example 2, what is the diagnostic test of choice - FA vs OCT?
4. If this OCT apperance is secondary to CRVO, what is the chance of this patients's vision improving with 1 mg of triamcinolone injection vs ranibizumab?
---
---