45 yrs old presents with 20/40 OU and abnormal fundus appearance
Posted by admin@meditred.com - Posted on 10/24/2016 03:21:29 Retina and Uveitis
---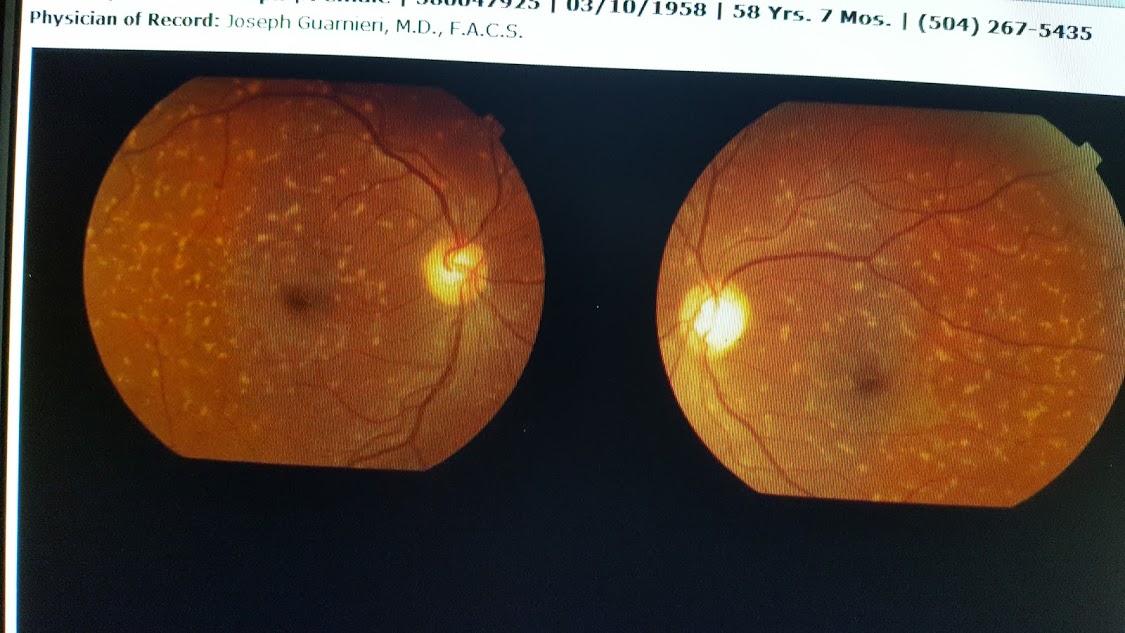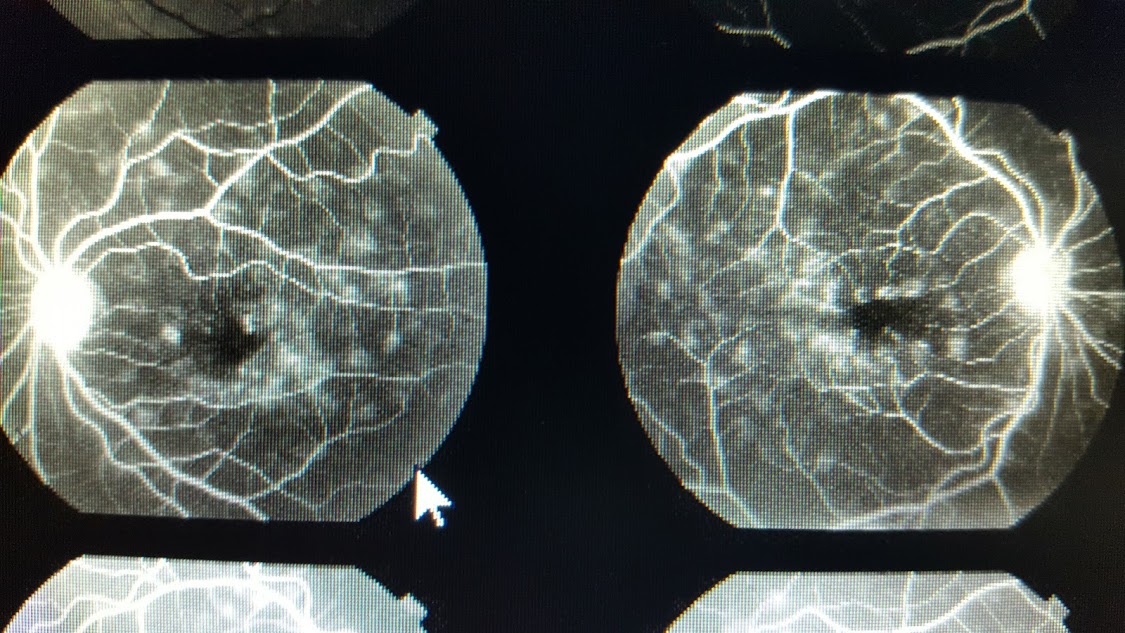 ---
Examine the attached fundus photograph and FA and answer the questions
1. Vitamin A is a recommded treatment for this condition -T or F?
2. The responsible genetic mutation for this disease process involves peripherin.
3. EOG is always abnormal in this condition -T or F
4. This condition may be associated with Alports syndrome-T or F
5. Transport gene mutation is responsible for the FA findings -T or F.
---
---