25 year old from the middle east with chronic red eye
Posted by - Posted on 07/18/2015 04:02:10 Cornea and External diseases
---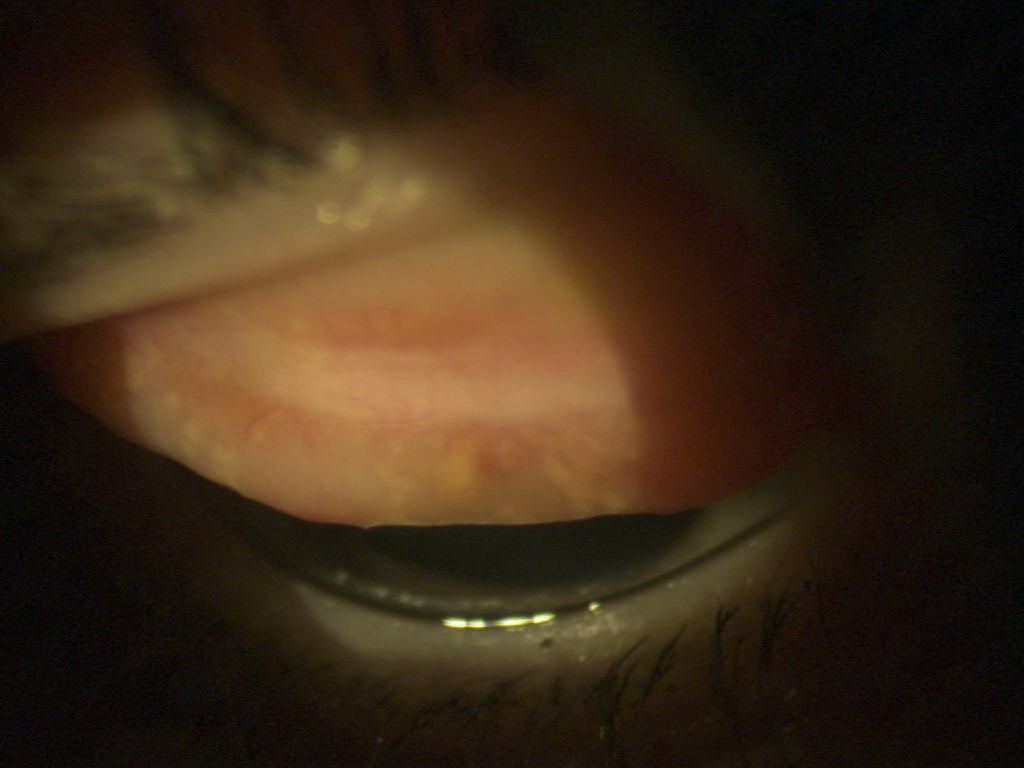 ---
25 year old from teh middle east presents with chronic red eye and FB sensation. Examination revealed what was shown in teh picture. What is the name associated with the picture ? Name the organism responsible? Treatment ?
Patients from middle east with redness, FB sensation and linear scarring of the superior tarsal conjunctiva (Arlt line) is suggestive of Trochoma. This disease is caused by Chlamydia Trochomatis serotypes A-C. Daignosis is based on the presence of atleast 2 of the following clinical signs
Conj follicles on the superior tarsal conj
Limbal follicles (Herbet pits)
Typical tarsal conjunctival scarring
Vascular pannus involving the superior limbus
Treatment consists of Tetracycline oint BID x 2 months along with Azithromycin 1000 MG as a single dose.
---
---