Black dot in white angle
Posted by - Posted on 06/16/2017 17:49:21 Glaucoma
---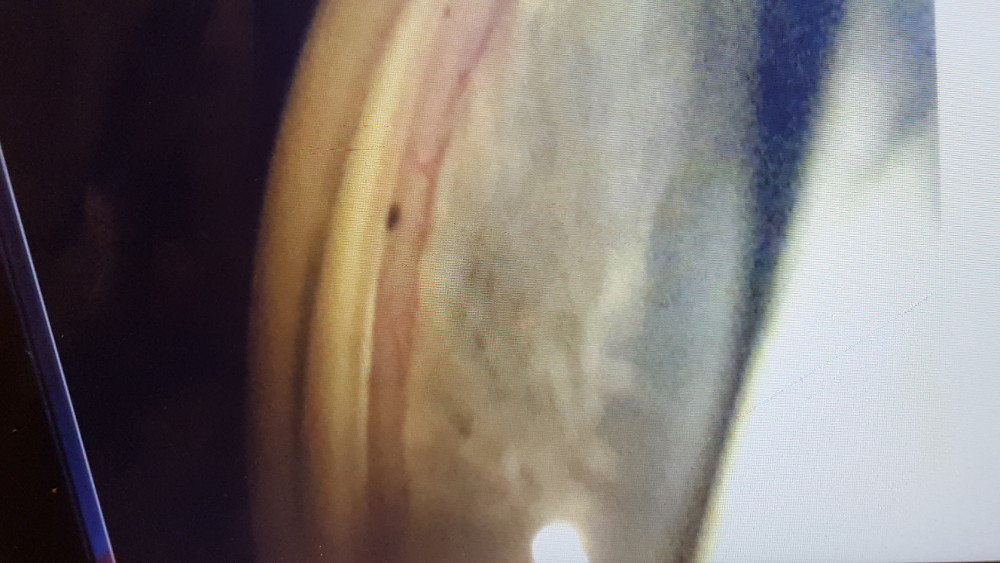 ---
63 yo white male presents for a routine exam. Gonio picture is attached. IOP is 13//15.
1. What is pictured on gonio exam?
2. What is the black dot in the picture?
3. What are the chances that this patient will develop glaucoma?
4. Guess what his profession is based on the gonio picture.
---
---